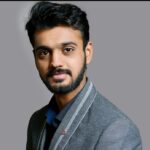 Samuel Anthony
Samuel Anthony has a master degree in Commerce.
He has depth experience in teaching OCM and Economics for 3+ years.
Known for his funny examples and fun-loving teaching.
Taught more than 800 students in the short time span.
He was a visiting faculty at Pune Cambridge Jr. College.
Professor of OCM at Ambitious commerce classes.