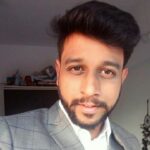 Dipesh Sharma
Prof. Dipesh Sharma is an Advocate by profession. He is a self motivated and an energetic person. Teaches different subjects at BBA and BCA levels at the colleges.
He has a teaching experience of almost 4 years and has taught more than 1000 students in this short span. He is also a visiting faculty and an external examiner in Pune's prestigious colleges.
He creates a healthy and friendly environment in the class and make sure to clear each and every doubt of students and focuses on the knowledge of the subject areas by creating lesson plans and course materials.
He is passionate towards teaching and dedicates himself completely while he is in the class and makes the subject more interesting.